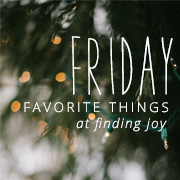 Who doesn't love new friendships? I know I love all of my growing support and friends I have gained through blogging. Not only have I found how much it heals to talk about my life and dealing with infertility, but also I love the bonds I am making. Rachel with
Finding Joy
has begin posts for her
Friday
favorites. I love this!!!
i
Love
anytime filled with hubby time.
i
LOVE
sipping on tea, a friend gave me. It's not just any
tea
, it's for preconception.
i
LOVE
finding new blogs filled with fabulous style! Like
Glamarella Junk
. I've always known, "One person's trash, is another person treasure!"
i
Love
weekends filled with BFF time.
i
LOVE
new life. Especially the kind that you can go visit at the
zoo
. How cute are these little guys??
i
LOVE
the jokes my BCF (Best Co-worker Friend) sends me daily. She always nows how to make me laugh and have fun while working. In fact here is the most recent joke. Being a born blonde, I can relate to days like these...
A blonde woman was speeding down the road in her little red
sports car and was pulled over by a woman police officer who
was also a blonde.
The blonde cop asked to see the blonde driver's license.
She dug through her purse and was getting progressively more
agitated.
'What does it look like?' she finally asked.
The policewoman replied, 'It's square and it has your picture on it.'
The driver finally found a square mirror in her purse,
looked at it and handed it to the policewoman. 'Here it is,' she said
The blonde officer looked at the mirror, then handed it
back saying, 'OK, you can go. I didn't realize you were a cop.'
I love Friday's

in general! What a perfect day of the week!
i

LOVE

nurseries. Like my fellow blogger, Lyndsie, I dream about how cute mine will one day be.
How cute is this closet?
but most, i

LOVE

starting my next injections soon! I can hardley wait.